I LOVE Keith Richards. Aside from being the quintessential badass, he is one of my favorite fashion icons.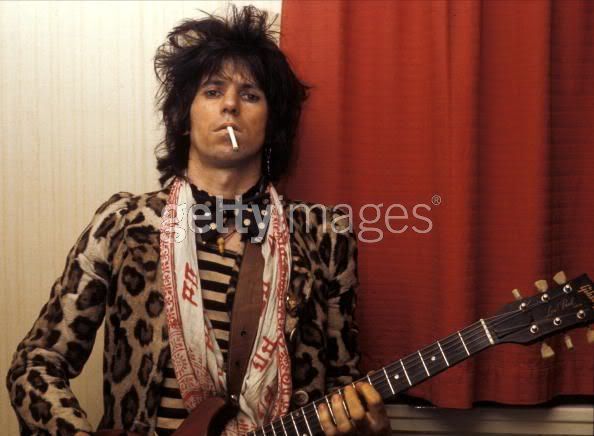 He dresses up in women's clothes, yet who would dare cross him? His signature leopard print with a striped t-shirt and polka dot bow tie is my favorite look of his.
Still rocking the leopard and stripes. His rock style always looks effortless, yet amazing.
"You don't find a style...a style finds you."
-Keith Richards